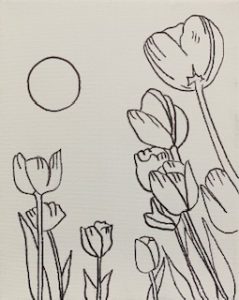 Looking for something FUN to do?  Why not try our "Painting Kits?"
They are for all ages - 5 to 105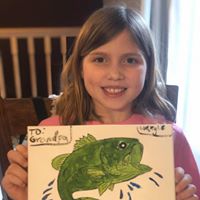 We can sketch about anything you'd like onto the canvas for you to paint;  flowers, popular characters, sports, logos, animals and more!  Choose pencil or black line for your canvas sketch.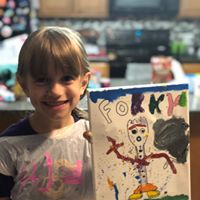 Painting Kits include:
Canvas (pre-sketched with your design)
Paints to complete your project
Disposable Apron
Disposable Water Cup
Individual brushes and various brush sets are available for purchase. or use your own you have at home!
Images on canvas and watercolor paper are interchangeable and available on both mediums.
Items below may be purchased individually.....or any number requested to have your OWN painting party!
Canvas Sizes 
8 x 10" pre-sketched (canvas only)
12 x 12" pre-sketched (canvas only)
16 x 20" sketched (canvas only)
8 x 10" kit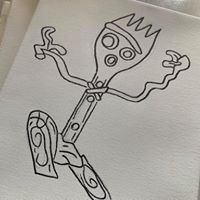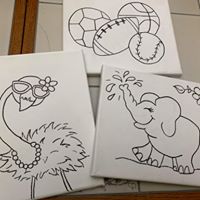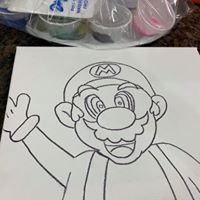 12 x 12" kit
16 x 20" kit
Watercolor Size 
9 x 12" (sketch only)
9 x 12" kit
Wood Items & Kits
Bisque Ceramic Items and Kits
Great for:
Birthday Parties
Kids Summer Break
School Holidays
Birthday Gifts
Team Building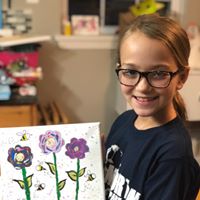 Shut-ins
Retirement Home
Assisted Living Facility
Reunions
Appreciation gifts
Anytime!
We also offer "limited" wood item kits - contact us for more info about those.
Kits may be picked up in Morton, IL 
Kits can be delivered with limited delivery to areas surrounding Morton, IL, and sometimes delivery to special areas we'll be traveling to.
Painting kits can be shipped in a medium sized priority mailing box.
Current USPS pricing for shipping is $19.90 as of 2-14-23.  Up to 3 kits will fit in a box depending on number of paints required.  
Here are SOME examples of what your kits could be.  Want something special?  Just type it in the box when you place your order.