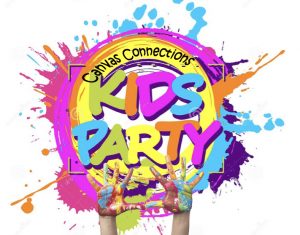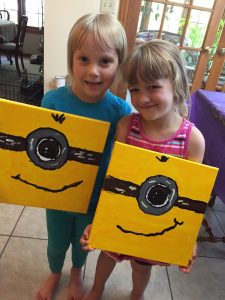 Canvas-Connections Kids' Parties
Less Work - More "Fun"
Looking for a fun, new way to celebrate a birthday or special event?  Try a painting party!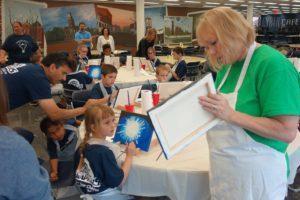 You pick the theme of the painting, or we'll create a custom one just for you.  Superhero, princess, animal - the possibilities are endless.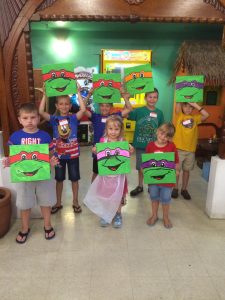 Pricing on Kid's Parties  varies according to the size of canvas, number of children, and location of the party. Kid's painting parties are for those ages 5 through 12.  No experience necessary!

Parties are about 1.5 - 2 hrs. in length, so allow some extra time for your refreshments and/or games.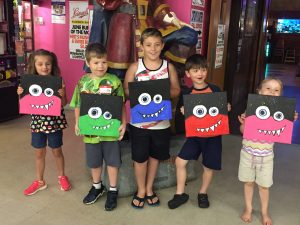 What you provide:  table(s), chairs, and cheap plastic table coverings.  (You can also use them on floors if you'd like)
YOU choose the "custom" painting theme you'd like for your child's party.  (Some ideas/examples are sports, cupcakes, princess, superhero, etc.). Choose a painting from our website gallery or we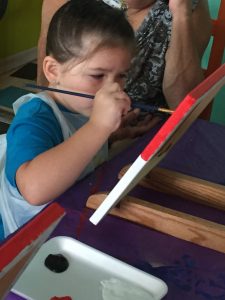 can create a custom painting for you at no additional charge.
A pre-painted canvas will be available for the kids to look at for inspiration. We walk the kids through the entire painting process and make it "fun."  Some paintings may be pre-sketched or have other "helps" to make their experience a good one. (It's up to you if you want parents to stay to help or participate, but it's not necessary.

A 30 – 45 minute set-up time is required by canvas-connections before the party begins depending on the number of participants.  Food (cake, etc.) should be at a separate table/location than the painting table area.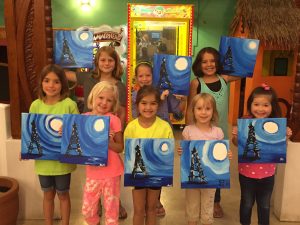 We are a mobile painting party company and can do parties in a variety of places like kitchens, basements, garages…or a local restaurant. (A few we know about that allow painting parties are Pizza Ranch, Burger Barge and Avanti's)  You can check with other places just by calling. By not having a brick and mortar building, we can offer lower costs than the "other" paint party places!  As you can see, we offer GREAT quality.
All kid Paint Parties include:
* 1.5 - 2 hours of party time with a qualified painter to lead the session
* Canvas & all supplies needed to complete a child's masterpiece
* Plastic disposable aprons for each little artist.
* Larger parties may have an assistant paint leader to "help out"
Kid Party "Supreme"
$300
Includes up to 10 Painters
A 16 x 20" Canvas for each child
$22 for each additional Painter
Goodie Bag for the birthday child
A brush set & plastic paint pallet for b-day child to keep
Kid Party "Extraordinaire"
$250
Includes up to 10 Painters
A 12 x 12" Canvas for each child
$12 for each additional Painter
Goodie Bag for the birthday child
Kid Party "On a Budget"
$200
Includes up to 10 Painters
An 8 x 10" Canvas for each child
$10 for each additional Painter
Click HERE to request a KIDS' PAINTING PARTY
D.I.Y Party - Take & Make "Painting Kits"
$12, $17, $25 each
Any number of painters
Includes a Canvas, disposable apron, water cup, one brush and paints
Brushes sets are at an additional cost... or use your own!
Great for parties with less than 10....or any number
Click HERE for Take & Make PAINTING KITS!
For ALL birthday/kid parties over 15 miles from Morton, there is an additional one-time travel fee of $25.
To request a Kids or Age 13 to Adult party, go to canvas-connections.com and click on the fundraiser/event tab, then click on the appropriate button to fill out the appropriate form.
***Standard Cookies, Cupcakes, Cake Pops, Cupcakes, Cookies, Decorated Cookie Pops, and mints may be purchased for your party at an additional cost. (price varies according to request - just ask us!)***
Check out our "GALLERY" page for more painting samples/ideas!
Contact us for more info.